Develop a brand for Seattle-based pop punk band JV with a logo and illustrations to be printed on merch. Deliverables were: a logomark/logotype screen printed on shirts, an illustration screen printed on shirts, and an illustration screen printed on hand-embroidered patches.
Class:
Collaborative Studio, Spring 2018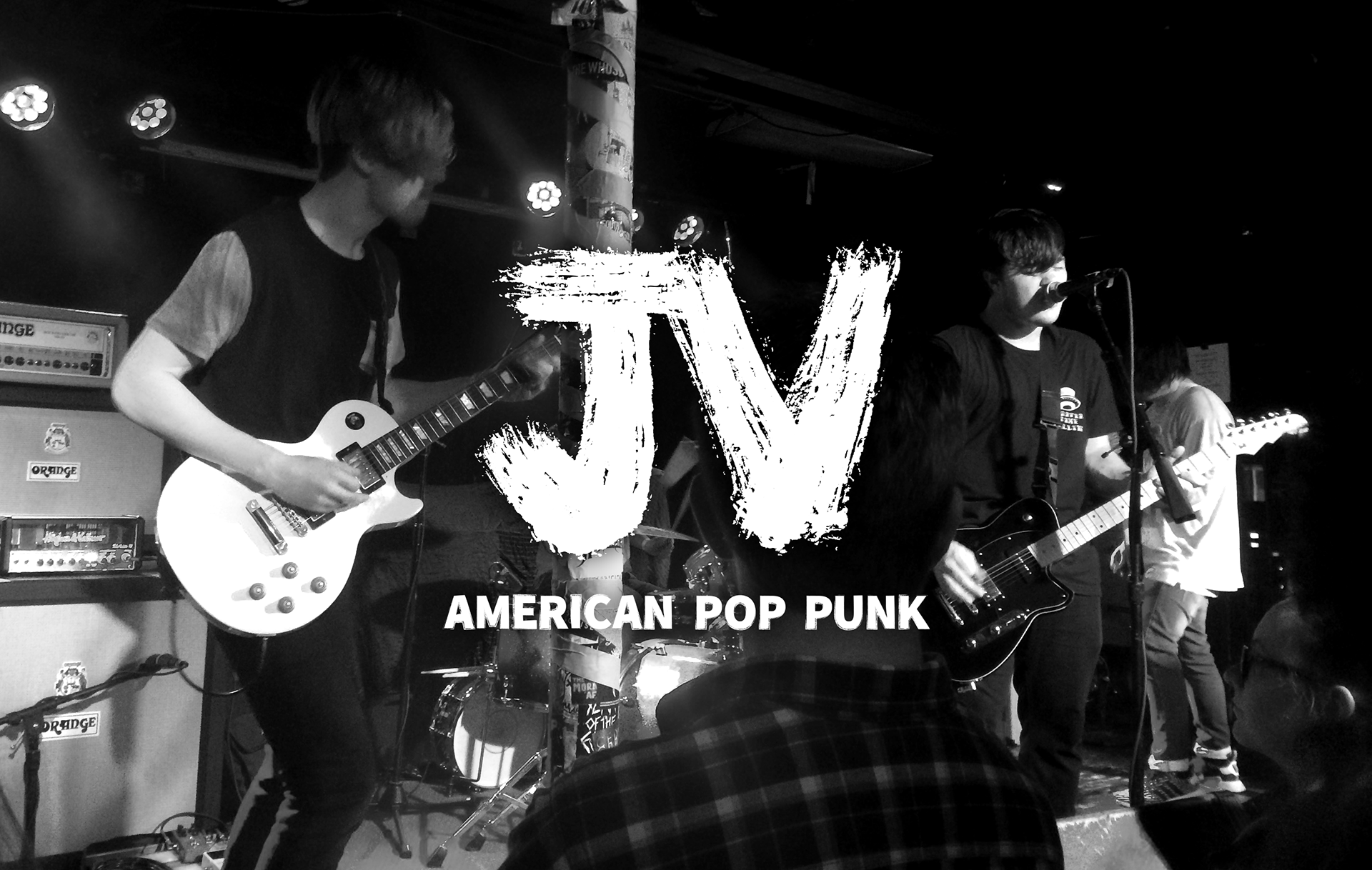 Milestone 1
Researching what designs the band already had, gathering direction from JV, then creating a mood board and sketches based on our conversation. They expressed interest in the traditional American tattoo style, which ultimately influenced my illustrations for this project. I used a document they gave me with their song lyrics and illustration subjects they liked to sketch some ideas.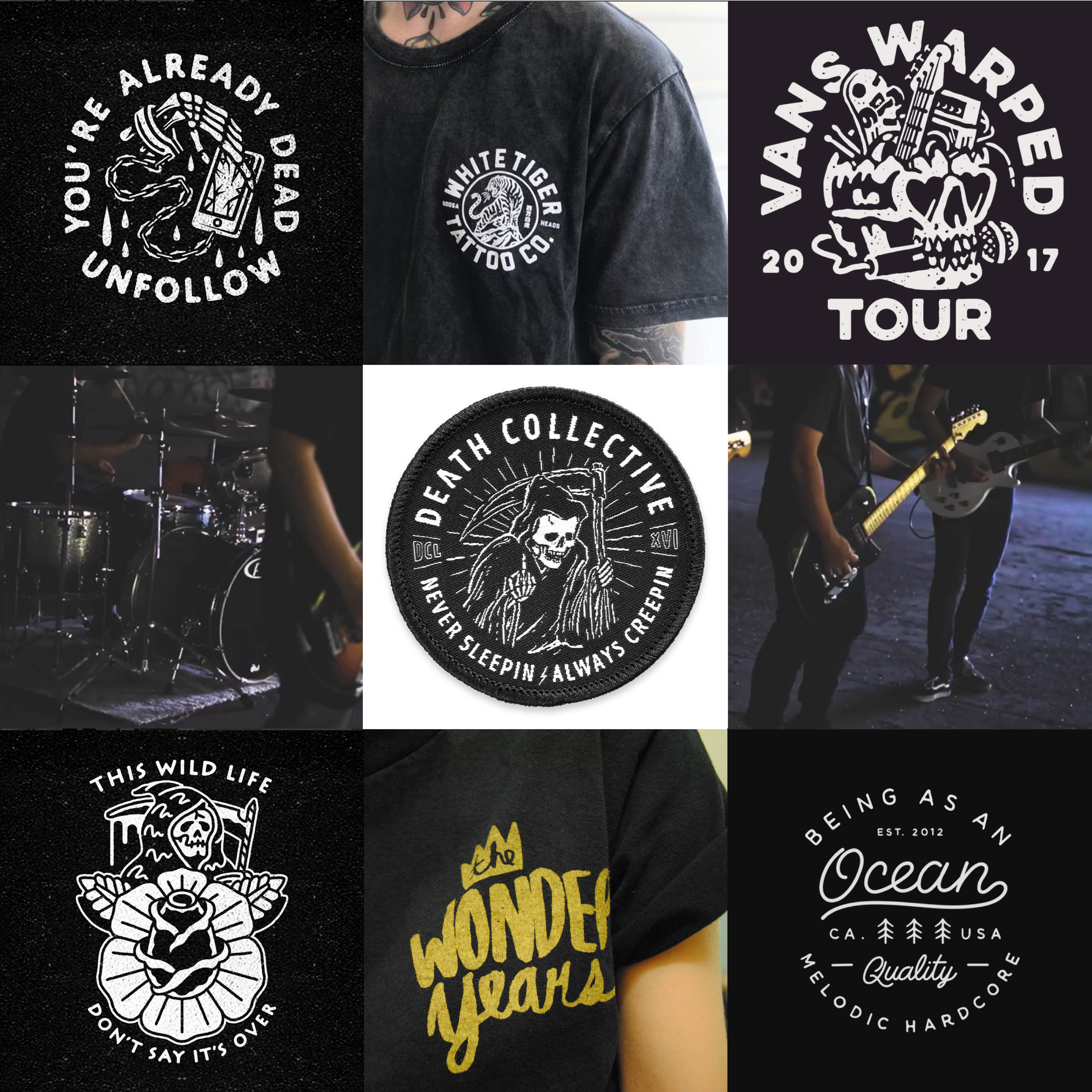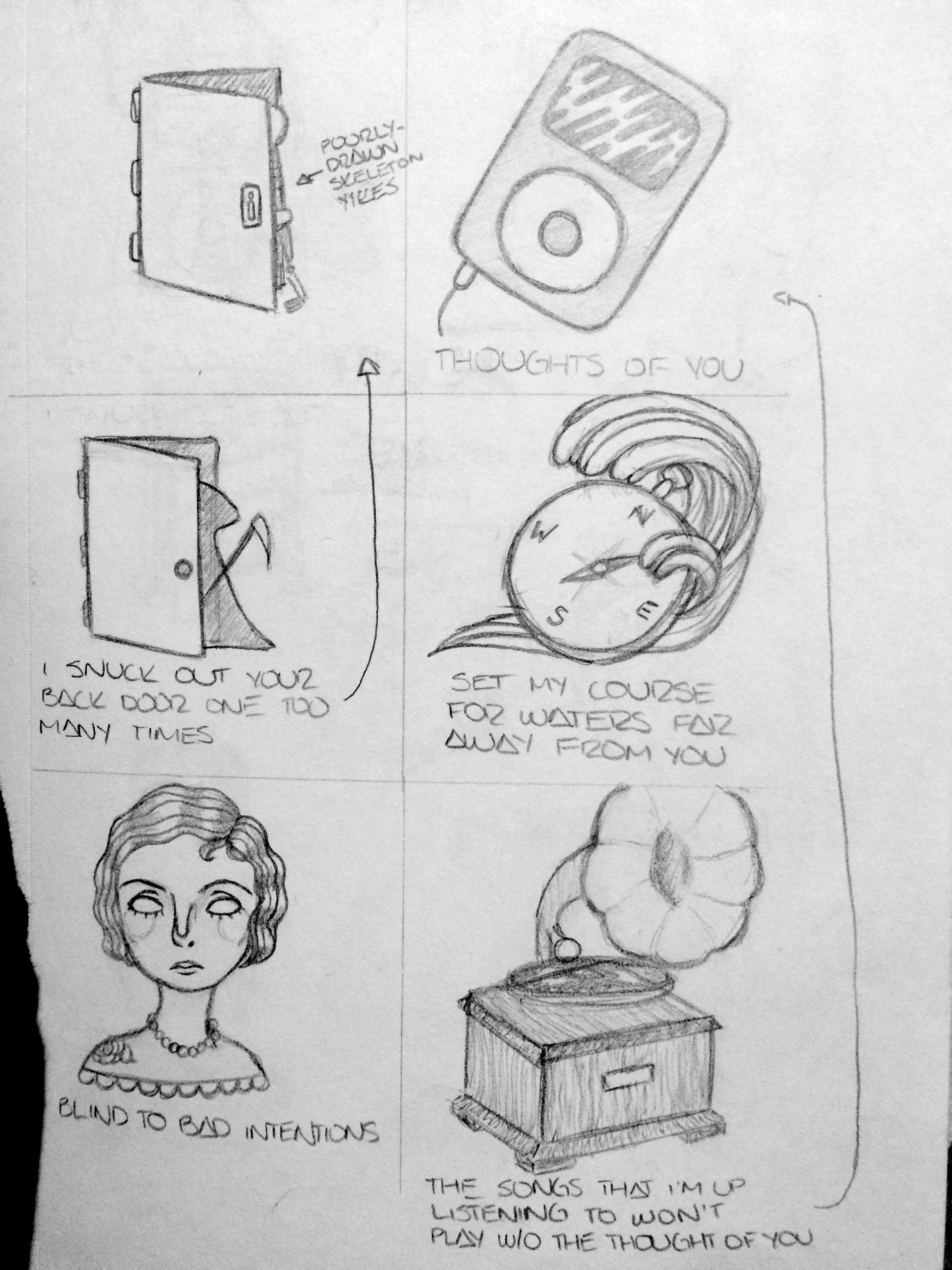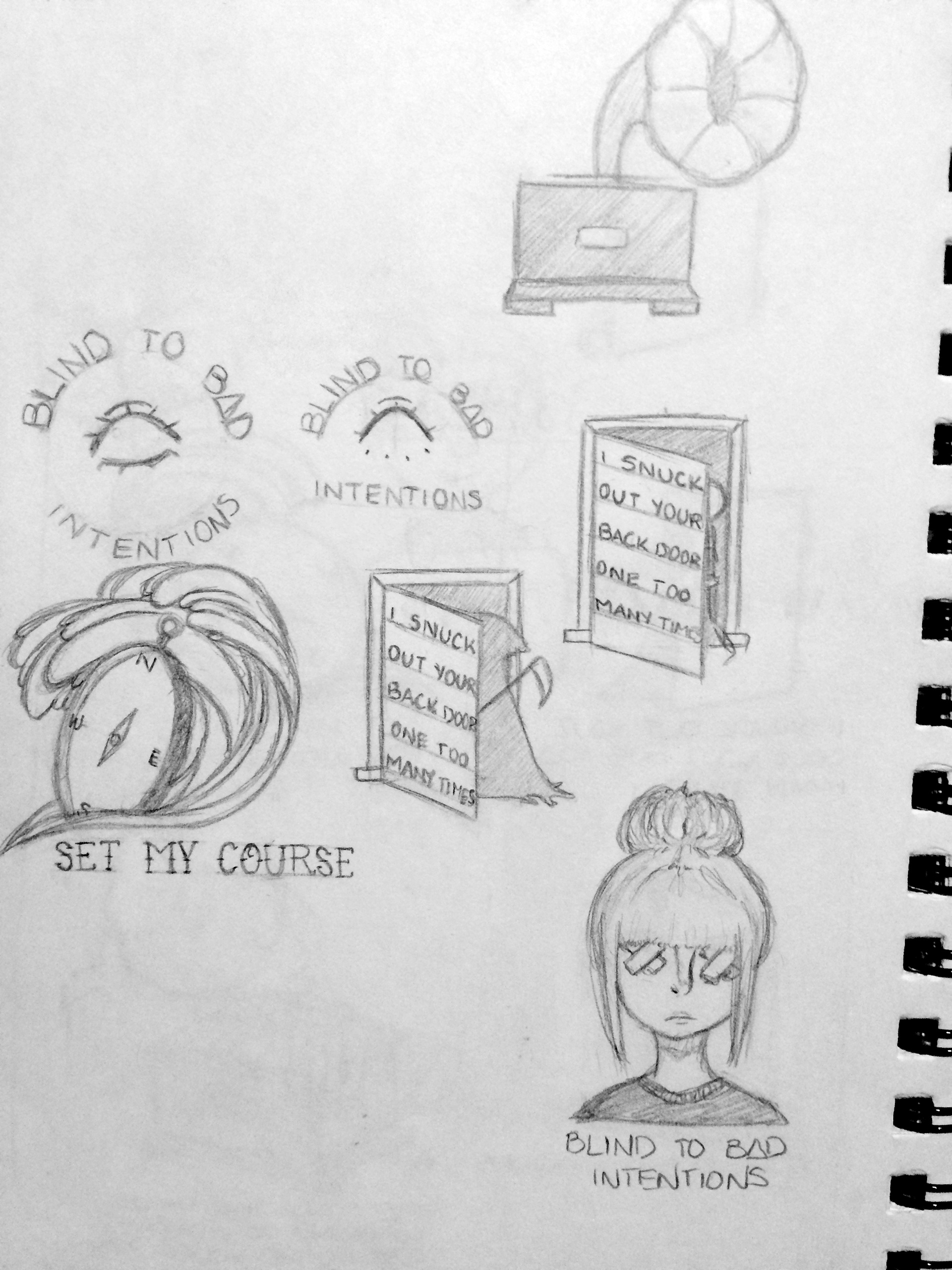 Milestone 2
First round of digital comps for the shirt & patch designs.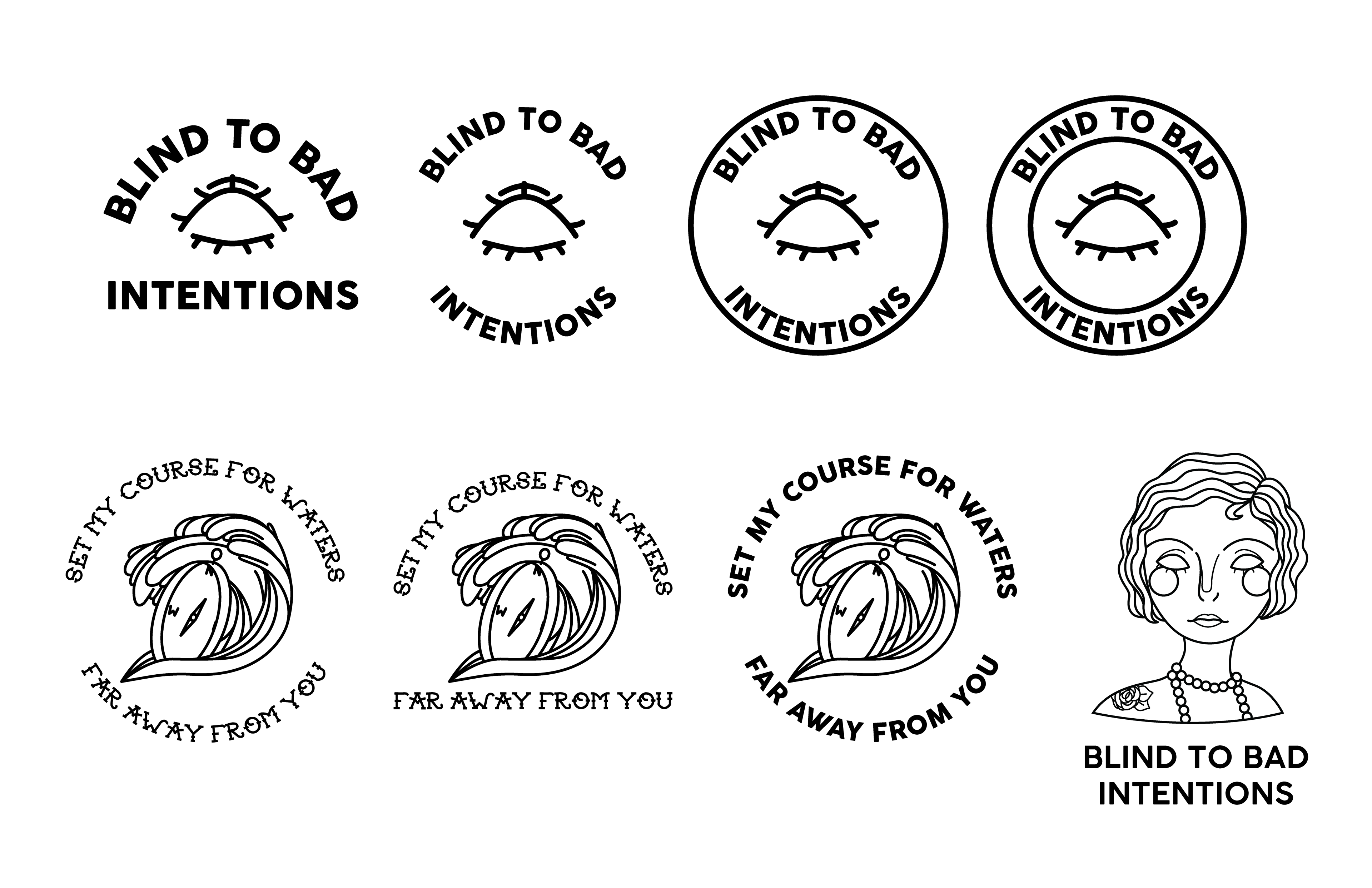 Milestone 3
Second round of digital comps for the shirt & patch designs and a couple dozen logo design iterations (using a broad bamboo sumi brush and ink, then vectorized in Illustrator). Most of the troubleshooting for this milestone was how to shade the illustration so it had enough detail, but visually made sense when screen printed in one color.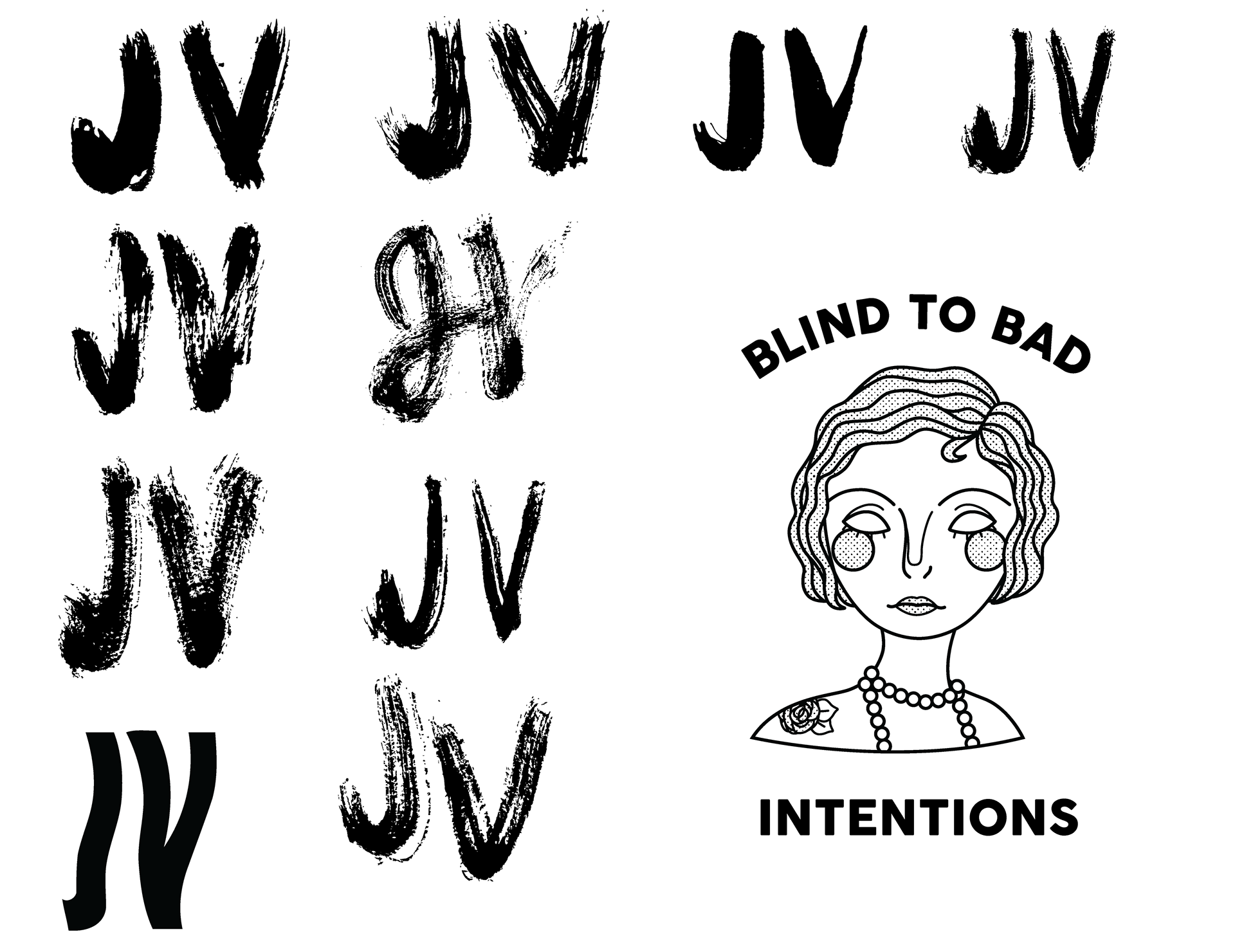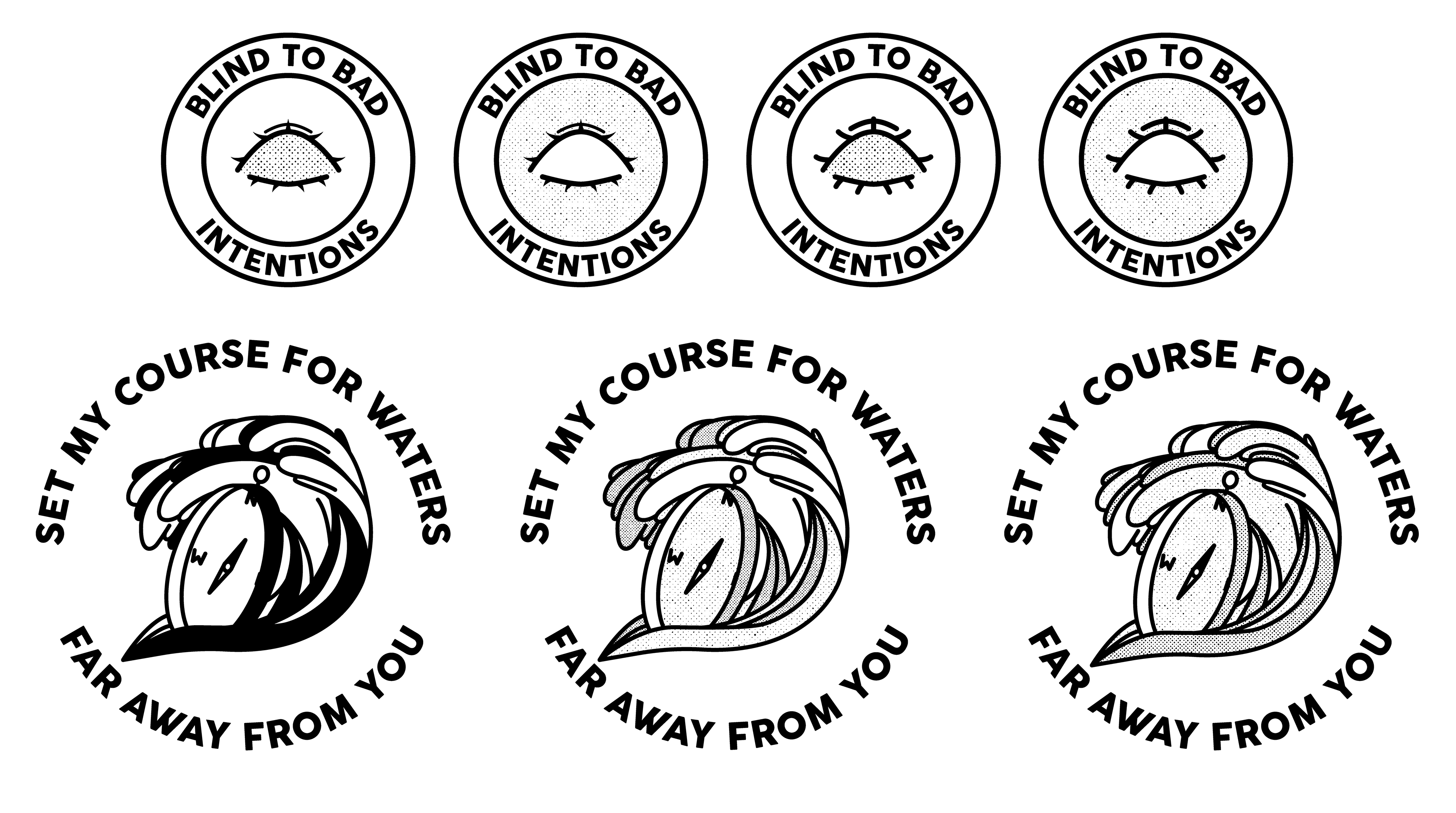 Milestone 4
Third round of digital comps for the shirt designs as well as refining the logo. The patch design was finished and I had already started the screen printing process for it here. I also put together a mockup of the shirt layouts.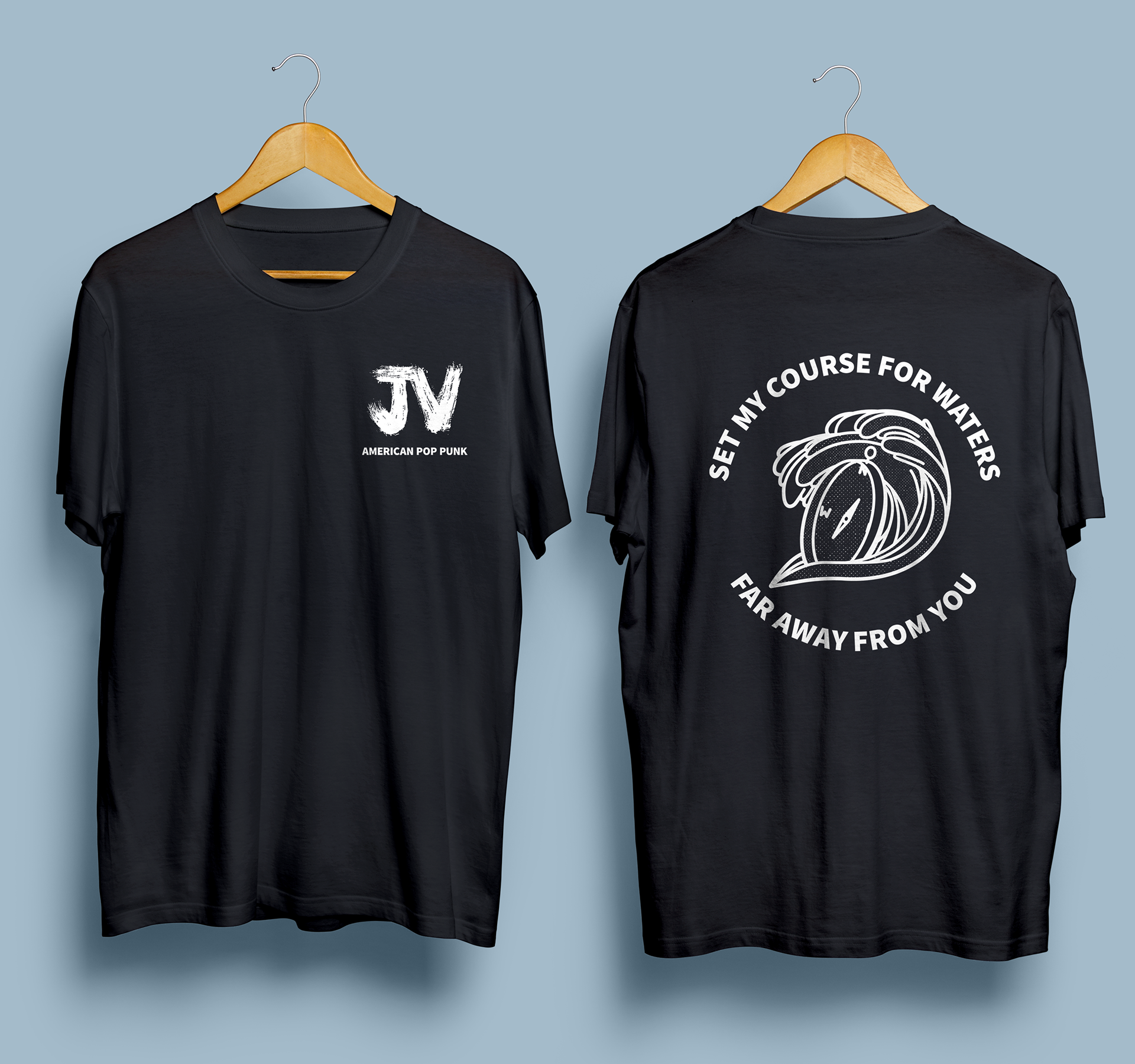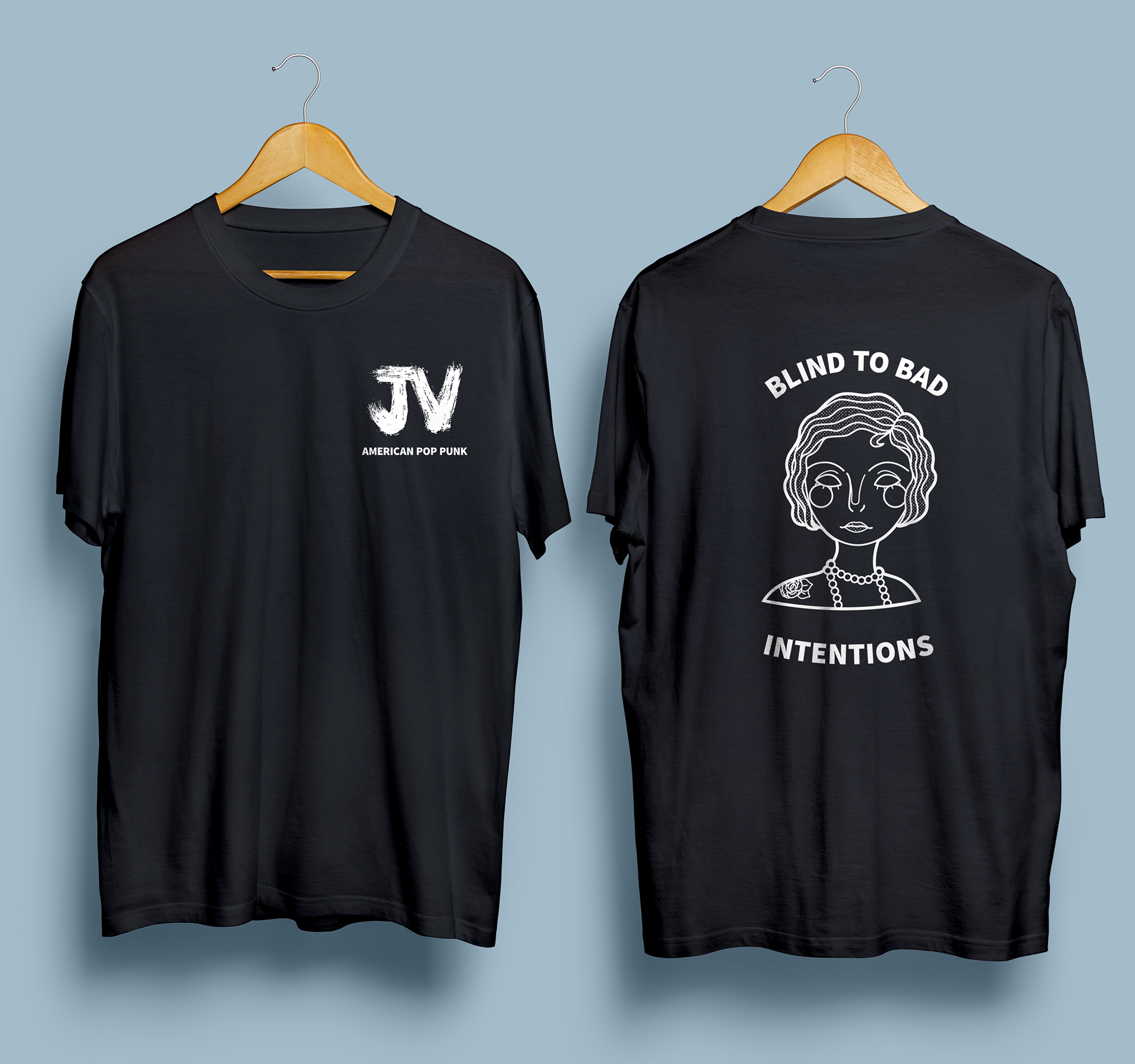 Milestone 5
The shirt designs and logo were finalized. I added a distressed texture to the type and illustrations on all of the designs to make it more cohesive with the logo.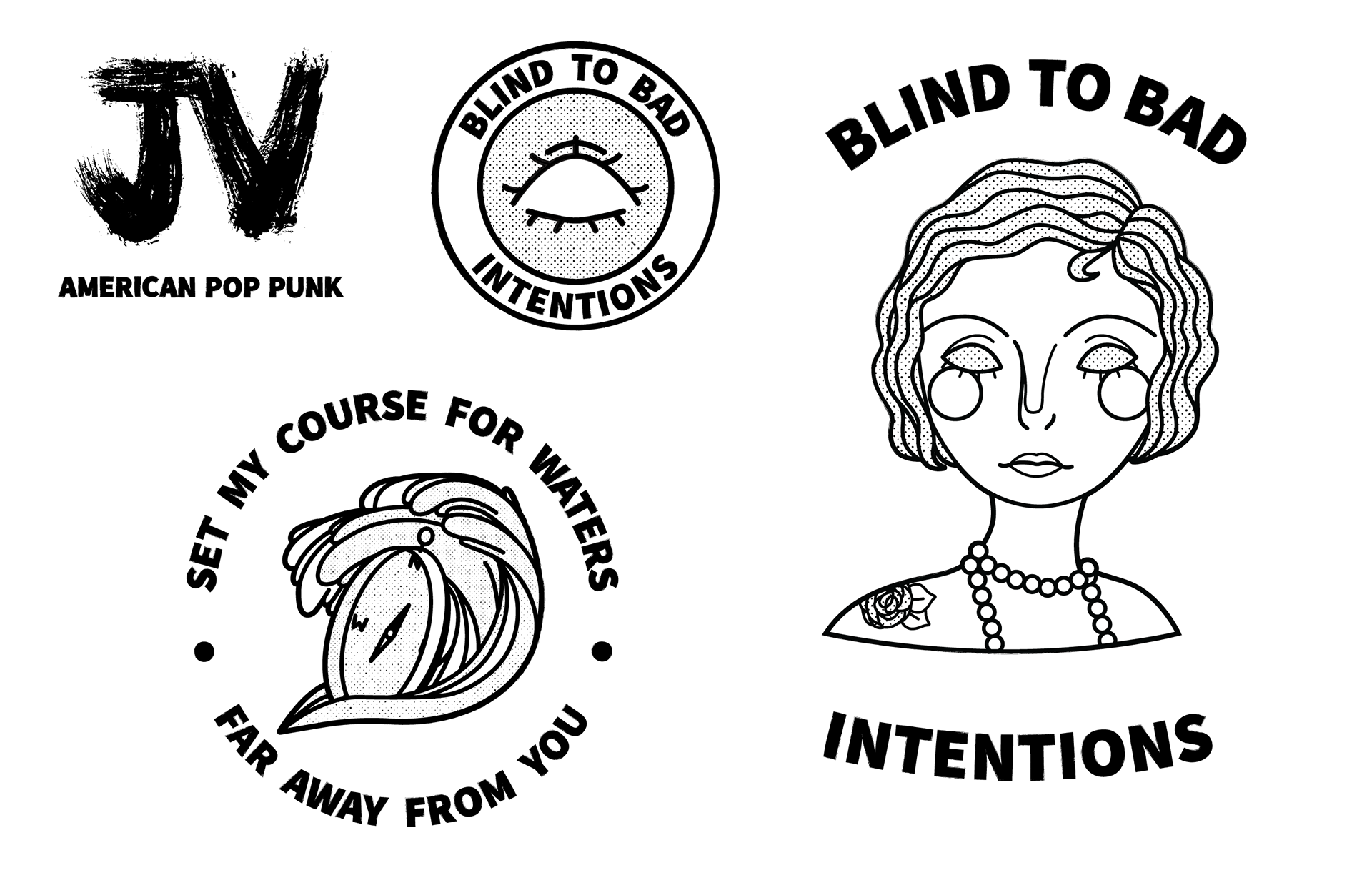 Milestone 6
Final milestone. A small tweak was made to the compass illustration because the bullets in the text didn't fit the overall image. By this milestone, I had all of my deliverables screen printed and my patches embroidered.