The Project
Using Maker Faire's brand style guide, create an illustrative poster promoting Seattle's 2018 Mini Maker Faire. MoPOP's design team gave the class critique during the process and chose a poster at the end of the project to be used for advertising around Seattle and online.
Class:
Collaborative Studio, Spring 2018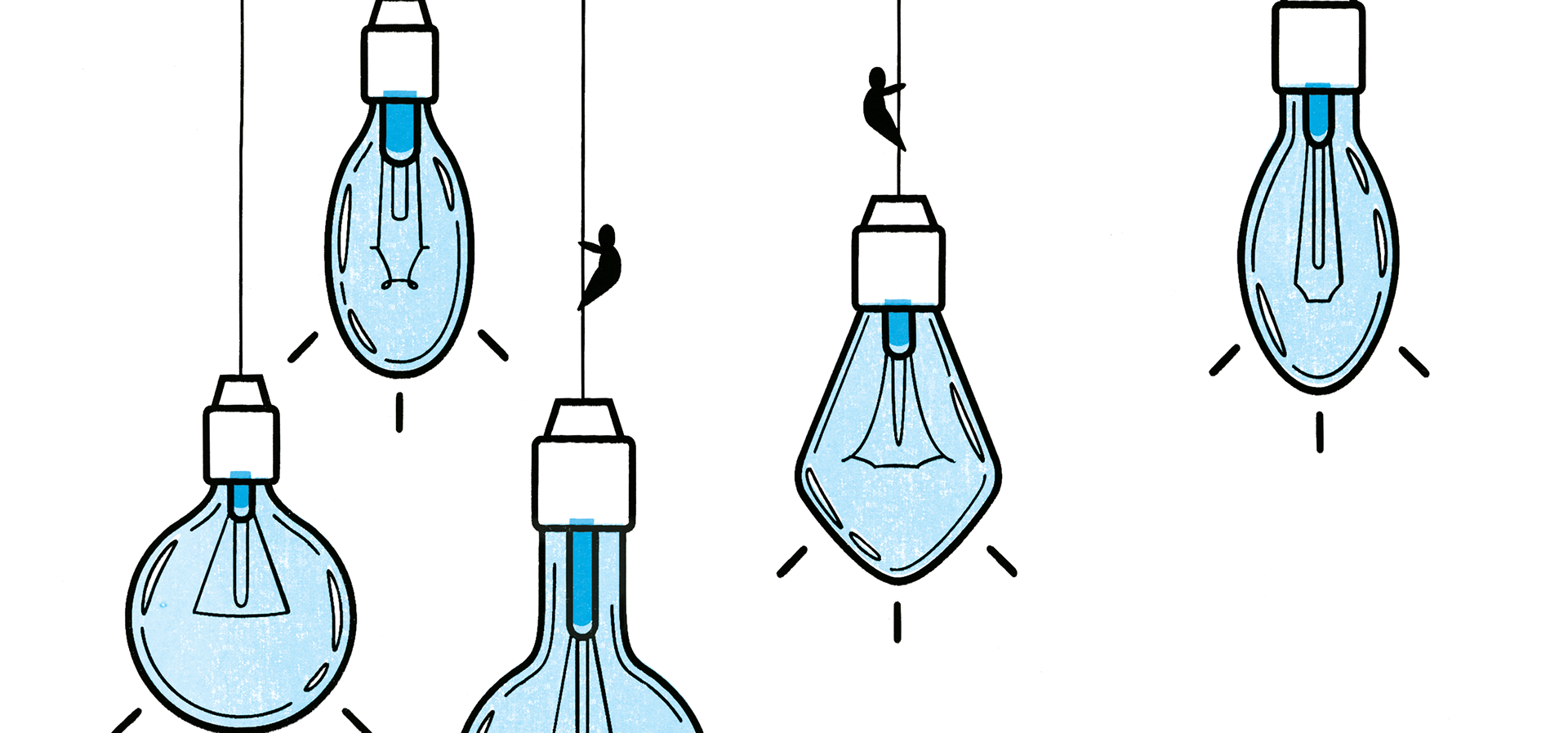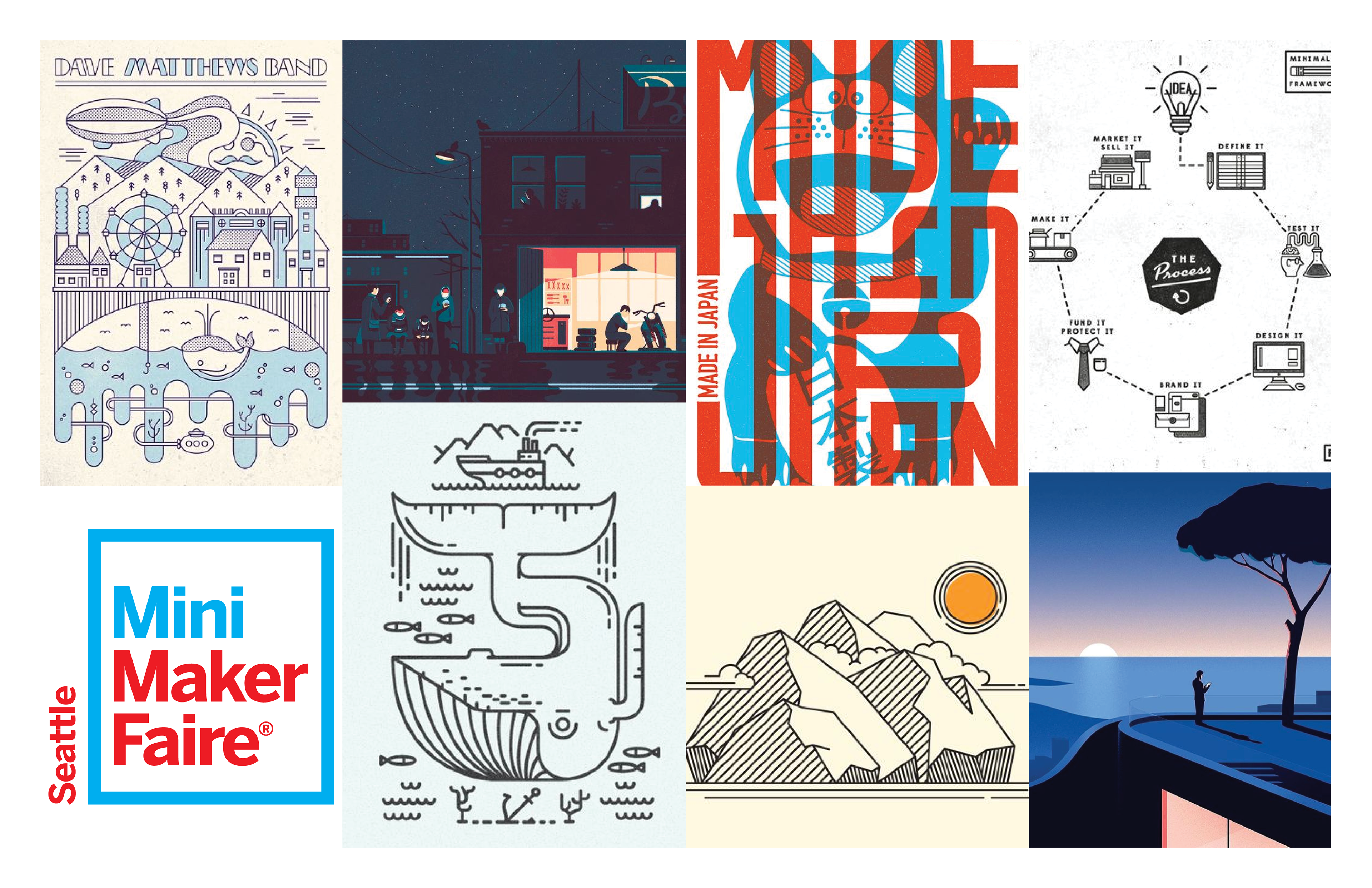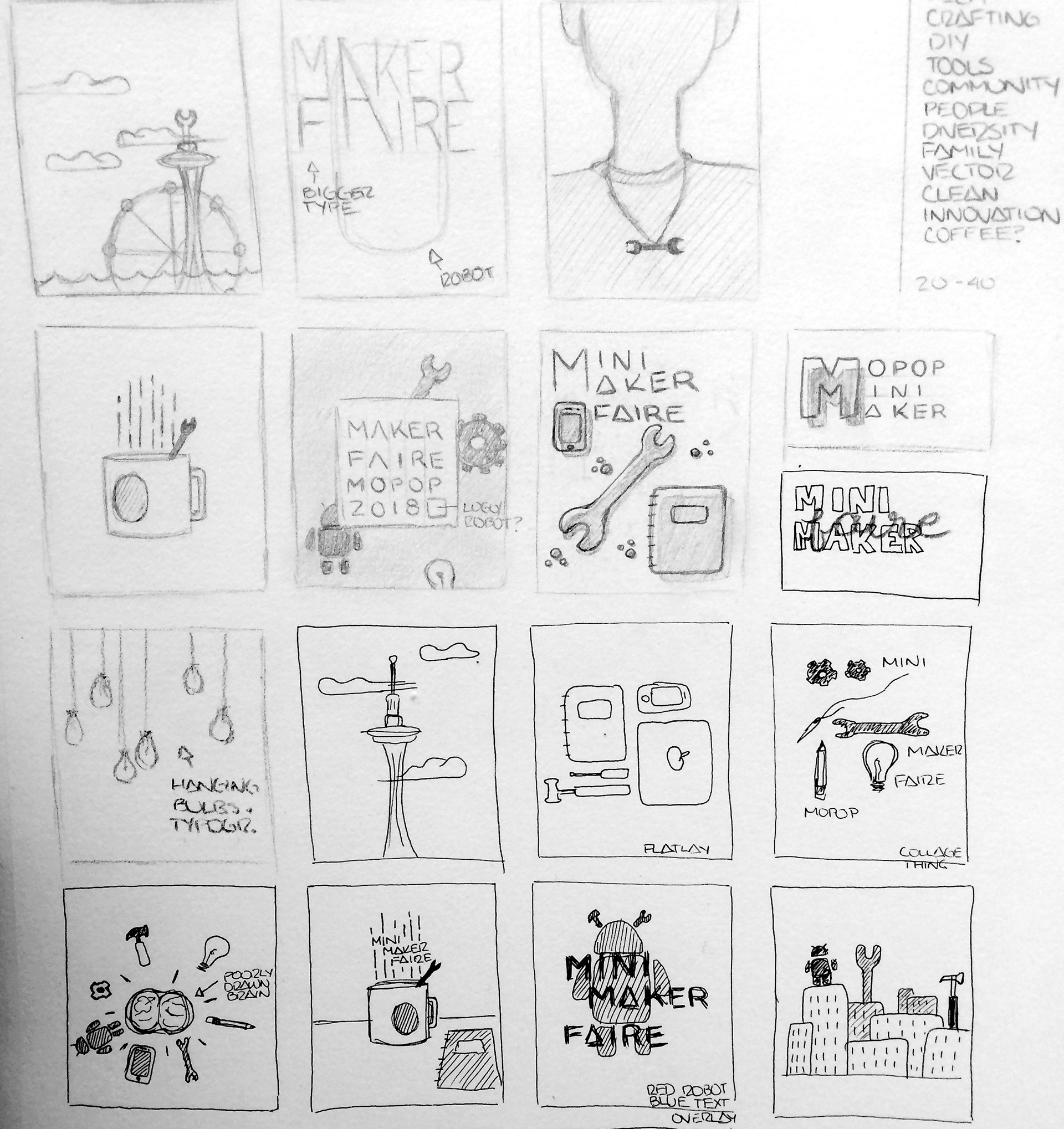 Sketch & Early Digital Iterations
From the thumbnails that the class responded to best during critique, I chose the hanging lightbulb idea. In the refined sketch, I made the type and illustration interact with each other and drew in some "makers" hammering and climbing on the type. I later adjusted and added more color using the tints provided in Maker Faire's brand style guide and tweaked the placement of the type and sponsor logos.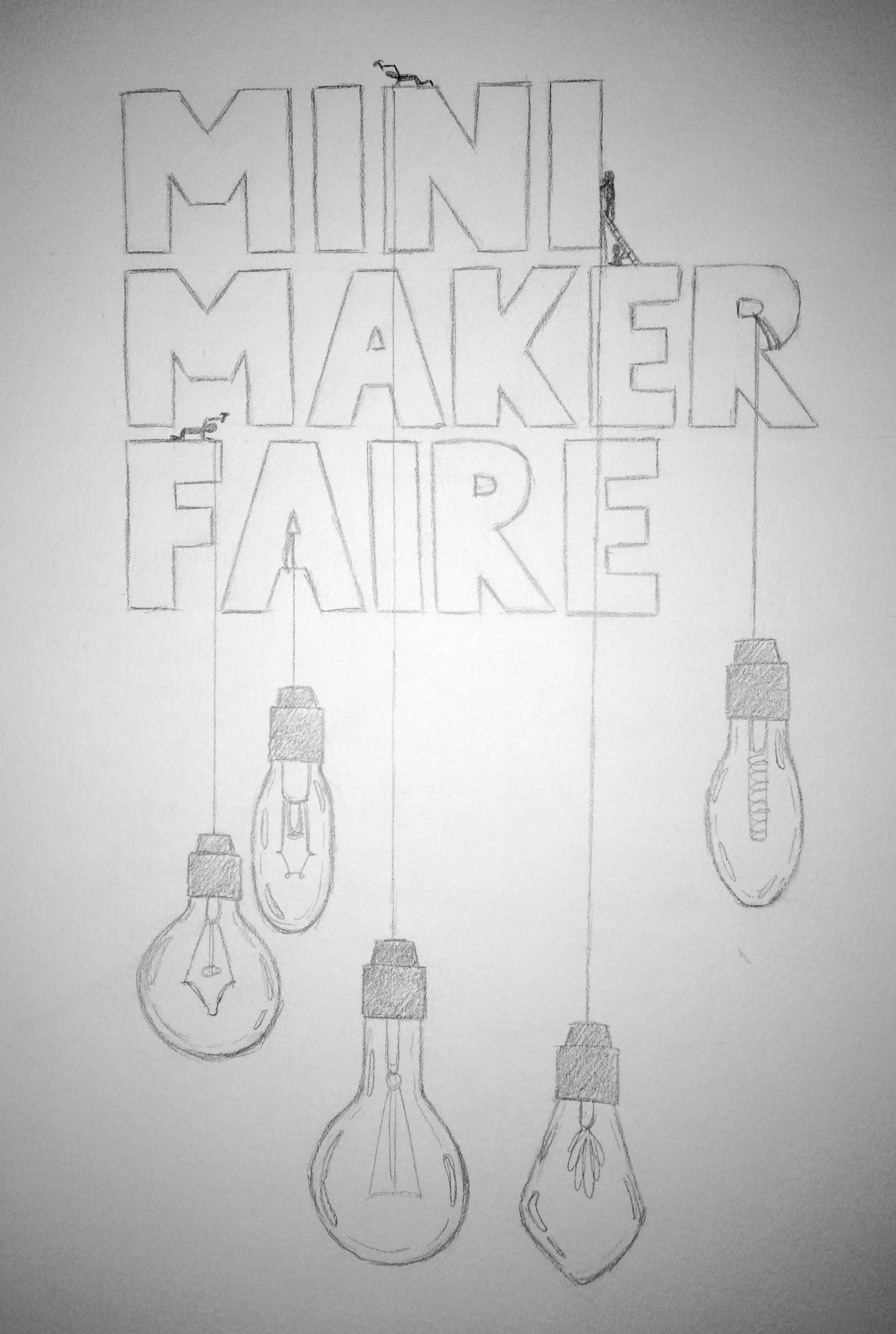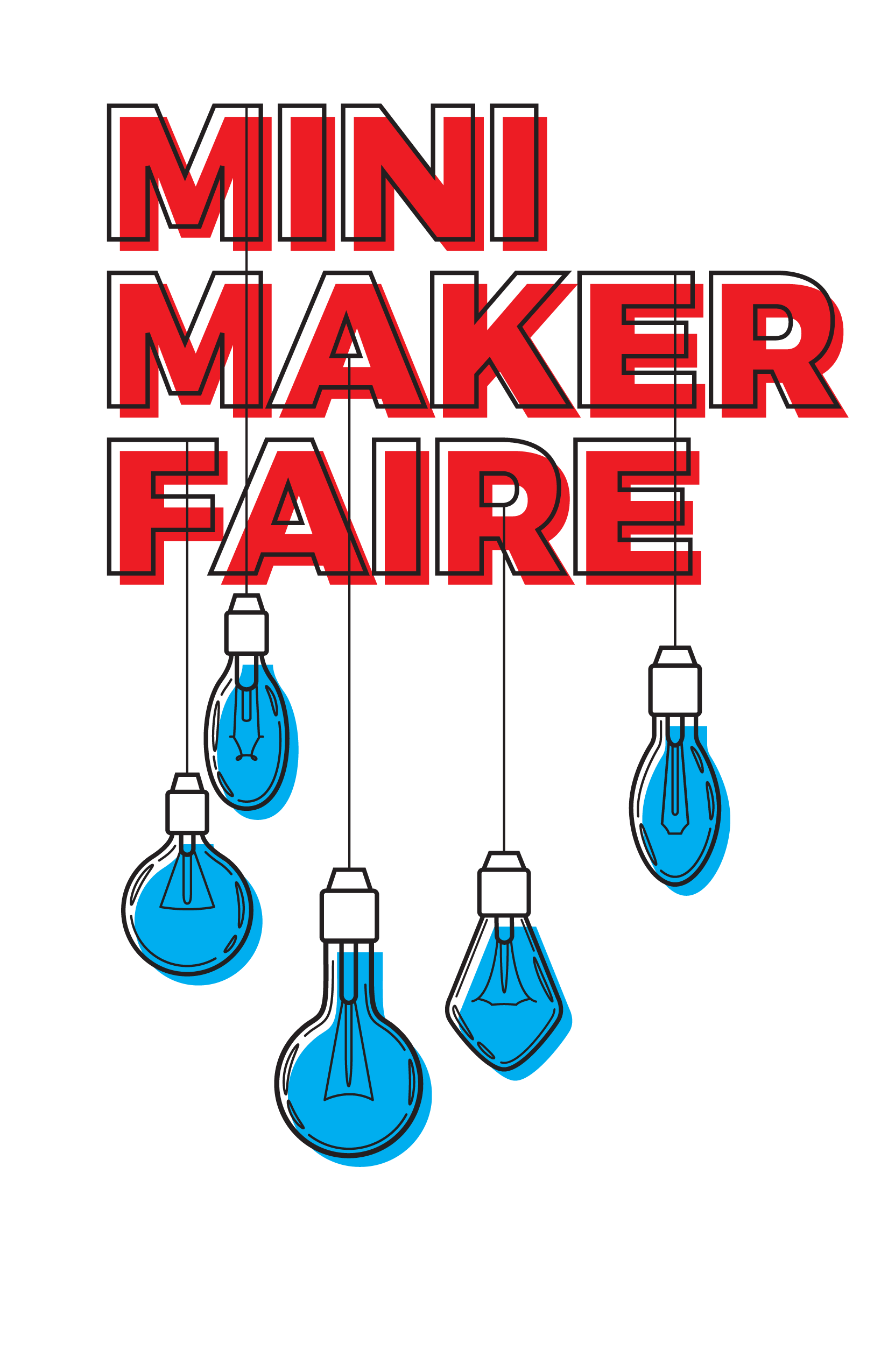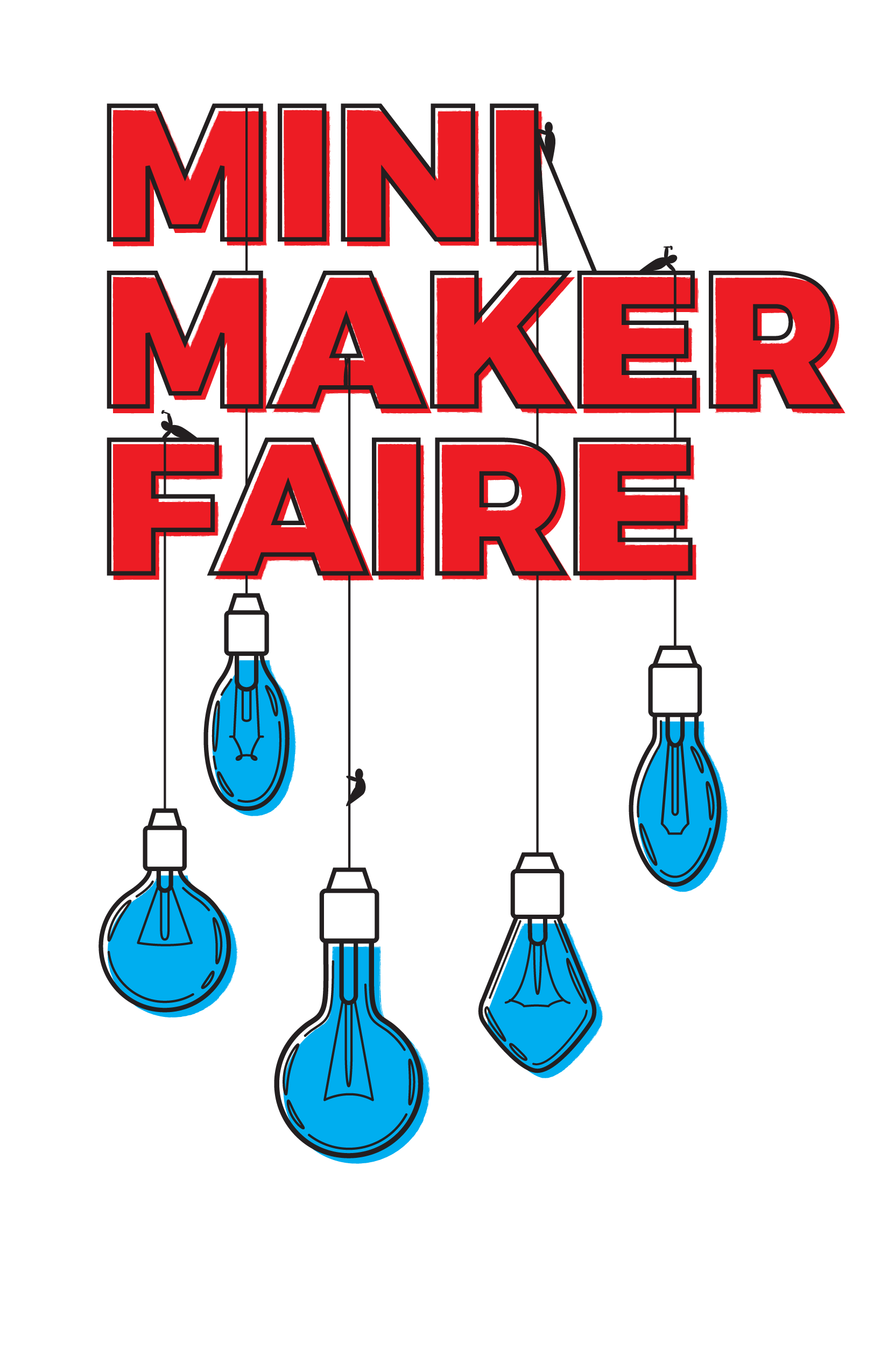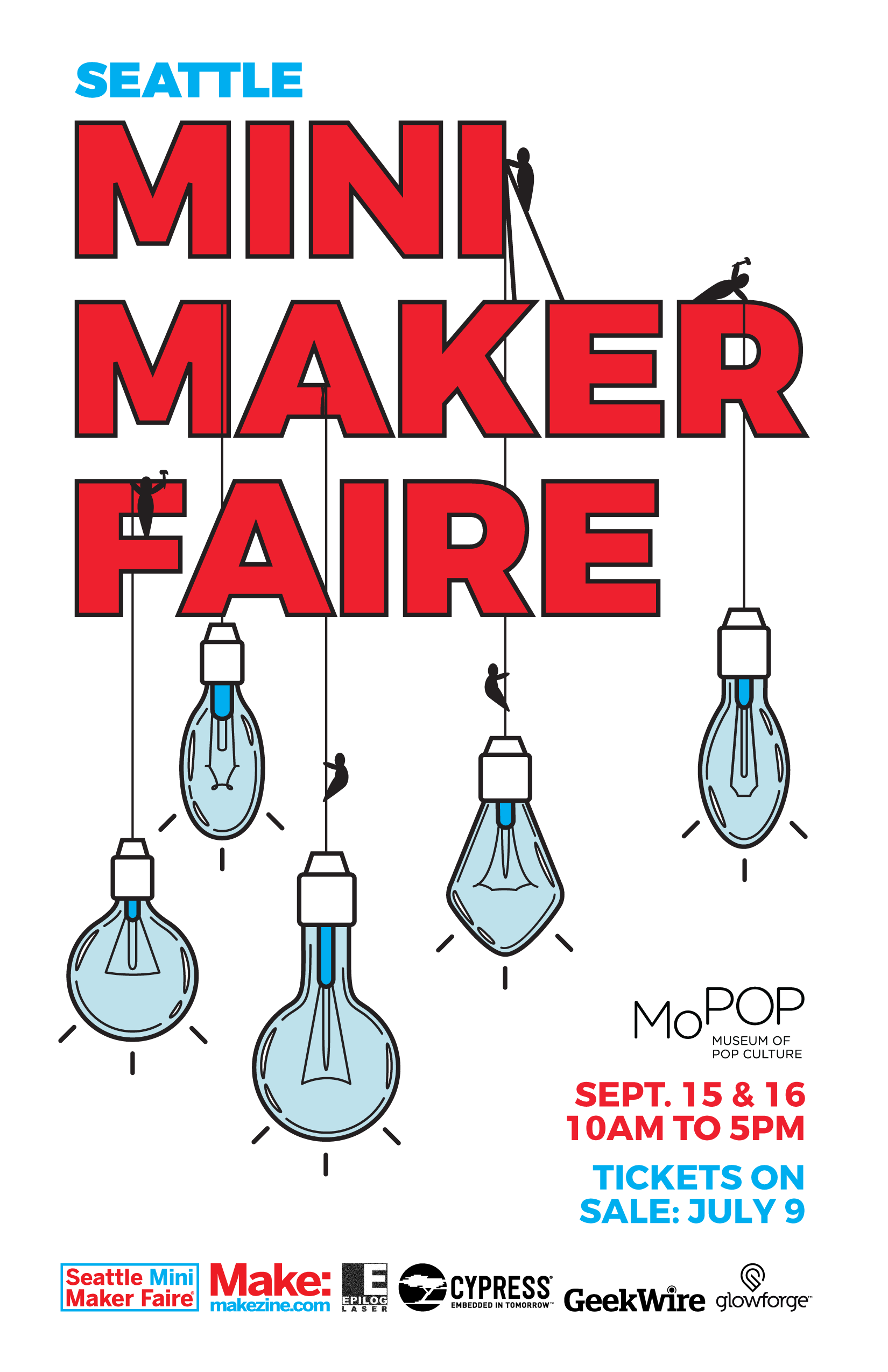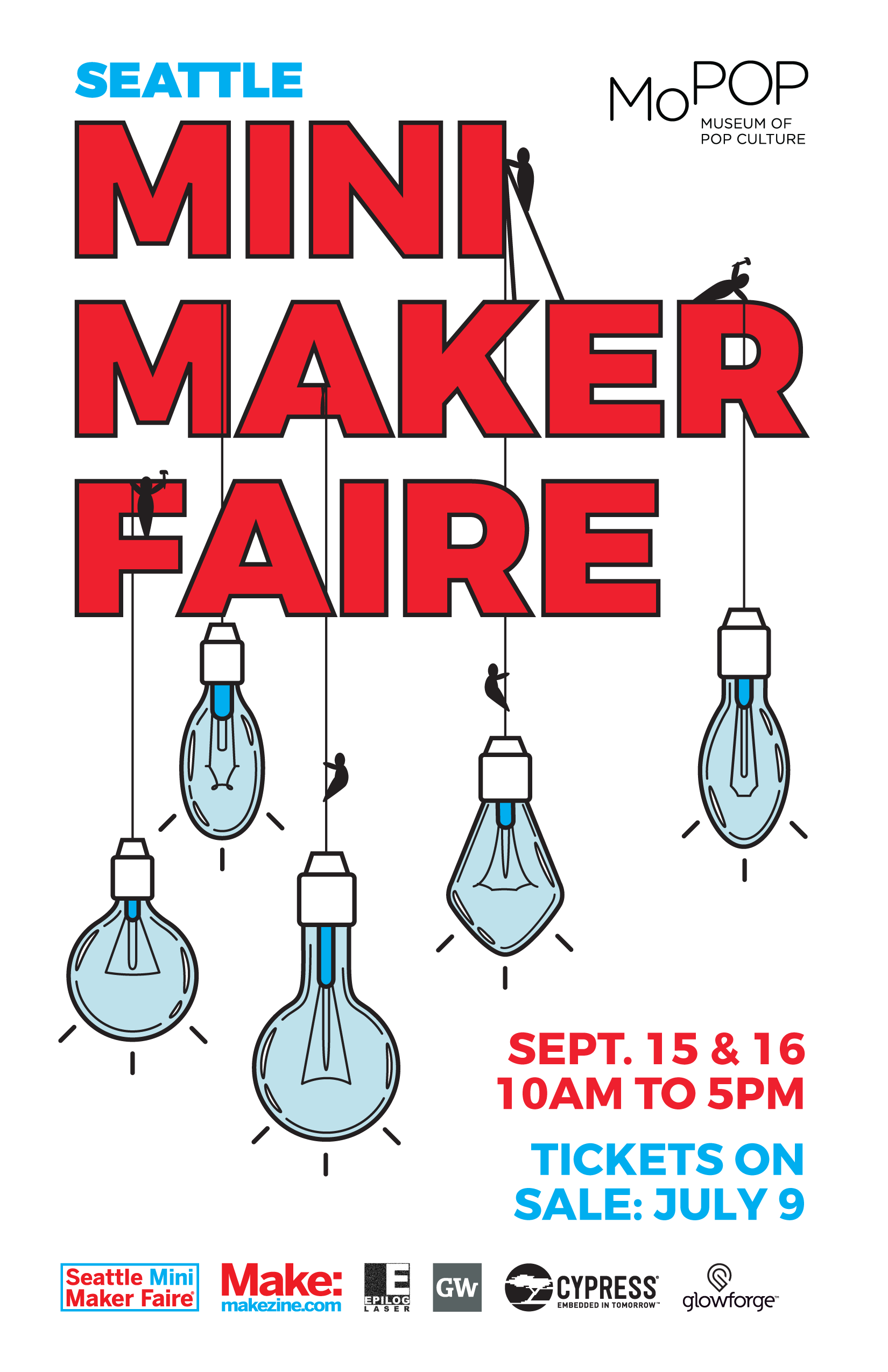 Screen Printing
Because the offset stroke and color wasn't working in the early iterations, I learned to screen print toward the end of the project so the offset colors and texture would look authentic. I only screen printed the illustrated part of the poster, then placed the type and logos digitally to be sure that the smaller details wouldn't lose legibility.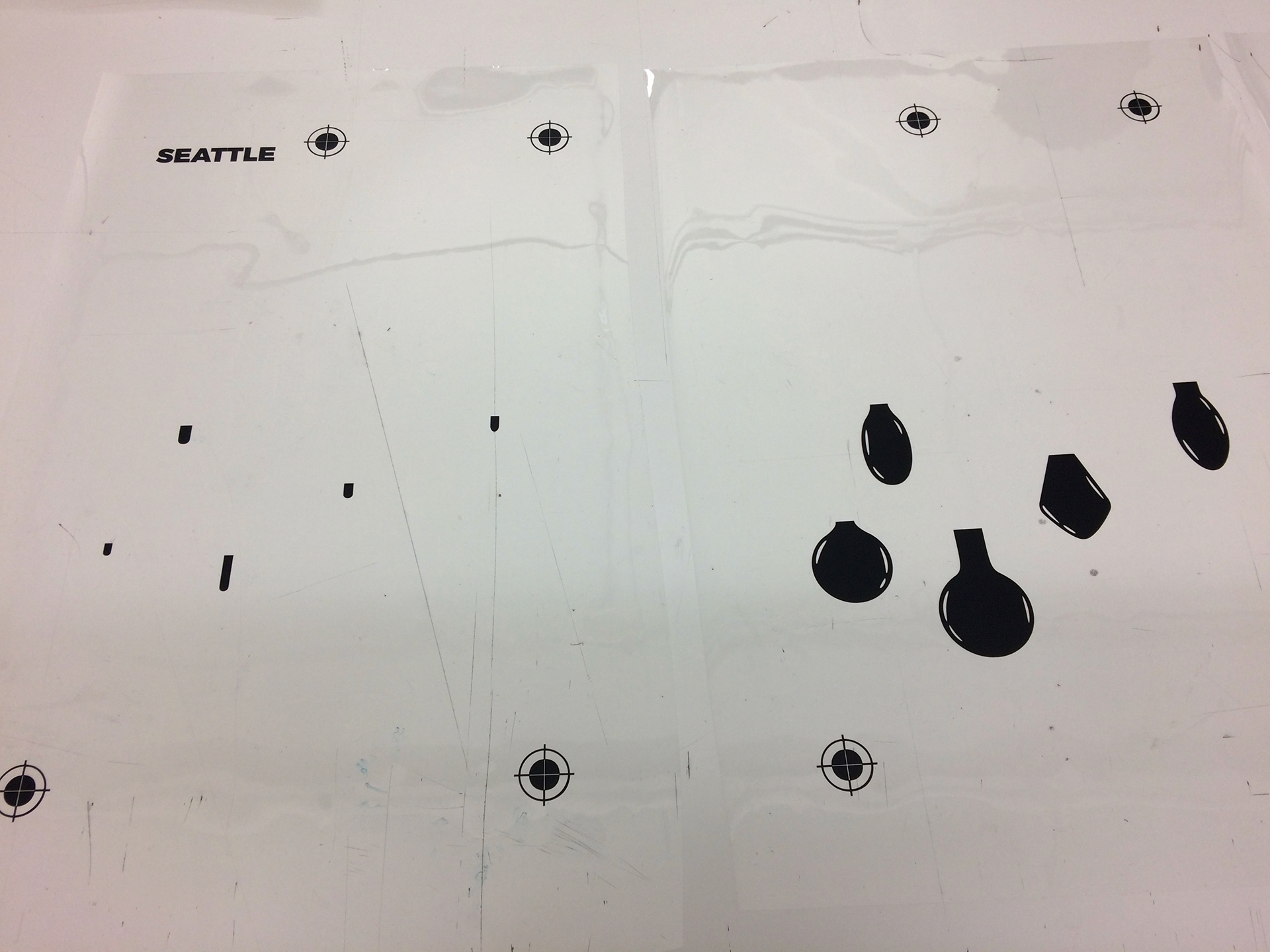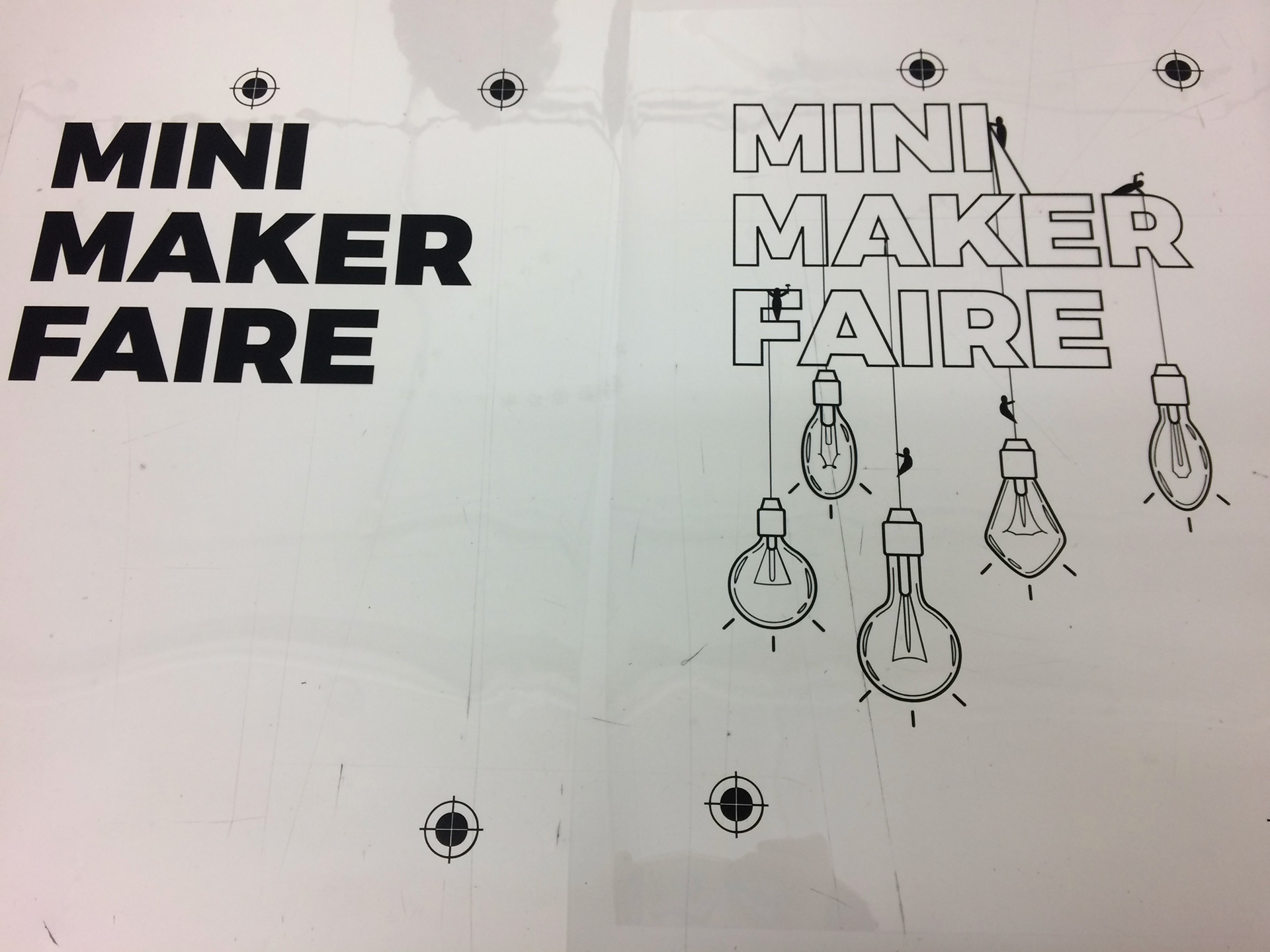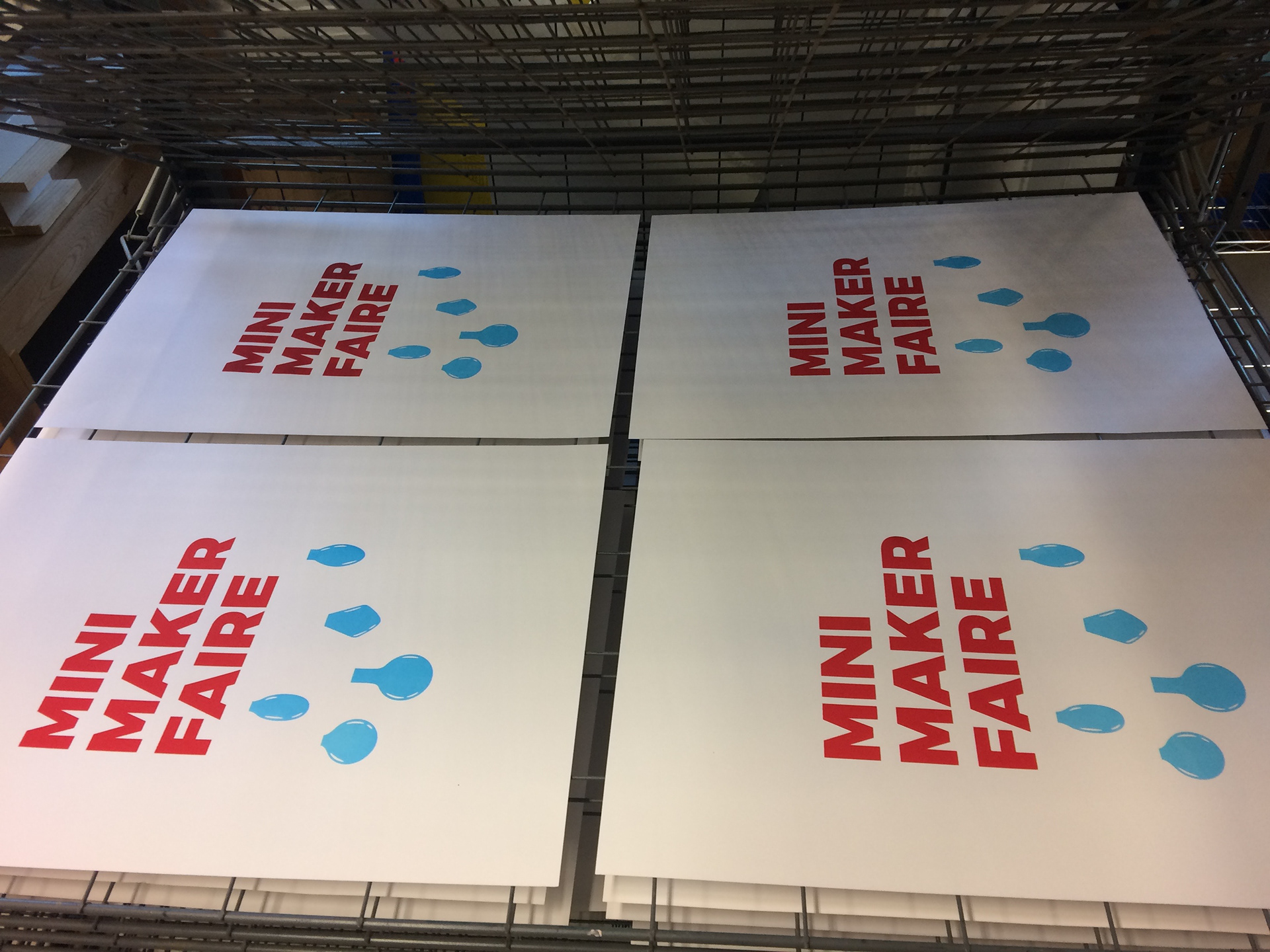 Final Poster
I scanned three varying prints from the batch of 15 at 600 DPI so I could get as much texture as possible. I ended up stitching together the most distressed areas of the scanned prints, stamping in more texture where needed and color-correcting the ink to match the tints in the brand identity guide using Photoshop.